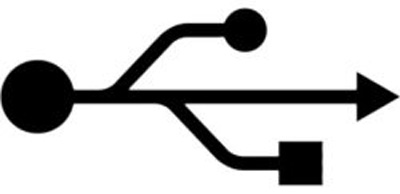 Evangelical Christians in Brazil have reportedly banned the use of USB connections after claiming the technology is the mark of Satan-worshippers.
The evangelical cult "Paz do Senhor Amado" ("Peace of the beloved Lord") in the interior of Brazil forbids its followers to use any USB technology by contending that it uses a symbol that shows sympathy for the devil.

According to its founder, the "Apostle" Welder Saldanha says that this is just another symbol of Satan, which is always present in all Christian homes.

"The symbol of that name (a name which he doesn't even like to pronounce) is a trident, which is used to torture souls that go to hell. Use only a symbol of those shows that all users of that vile technology are actually worshipers of Satan" – explains the" Apostle".
USB – Satan's Data Connection (Guardian)